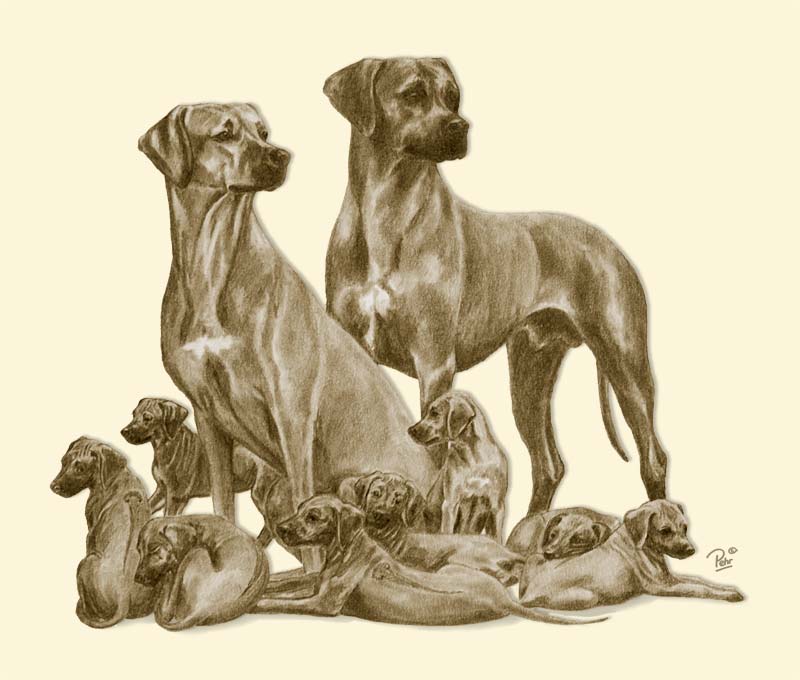 The Rhodesian Ridgeback Pedigree Search
The Rhodesian Ridgeback Pedigree Search is the largest Rhodesian Ridgeback Online database worldwide. You can search for Rhodesian Ridgebacks, make Trial Pedigrees if you are planning a litter, add the Pedigrees and photos of your own dogs and add a link to your website if you have a stud dog or a Kennel. Additional you can find articles about the breed, prominent breeders and dogs, informations about health and lots more.
The following activity on this site is expressly prohibited:
Any non-personal or commercial use of any robot, spider, other automatic device, or manual process to monitor or copy portions of this site or the content contained herein, as well as bypass the copy protection.